New: the confern box
Rent our sustainable conference boxes – we deliver and pick up again.
Stable, stackable and space-saving
Our robust conference boxes are available in two sizes: 60x40x33 cm (60l) and 60x40x43 cm (74l). The boxes have a load capacity of up to 40 kg and a stack weight of up to 250 kg. When empty, the boxes can simply be plugged into each other.
Delivery and collection service
We will deliver the conference boxes to your doorstep on the date you want and pick them up again after your move from the new address on the date you want.
Lockable and weatherproof
The weatherproof plastic boxes can be locked with cable ties or seals and are therefore ideal for transporting sensitive documents and company moves.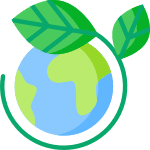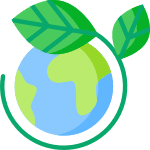 The sustainable alternative to moving boxes.
Our conference boxes can be reused up to 500 times and are therefore significantly more sustainable than conventional moving boxes.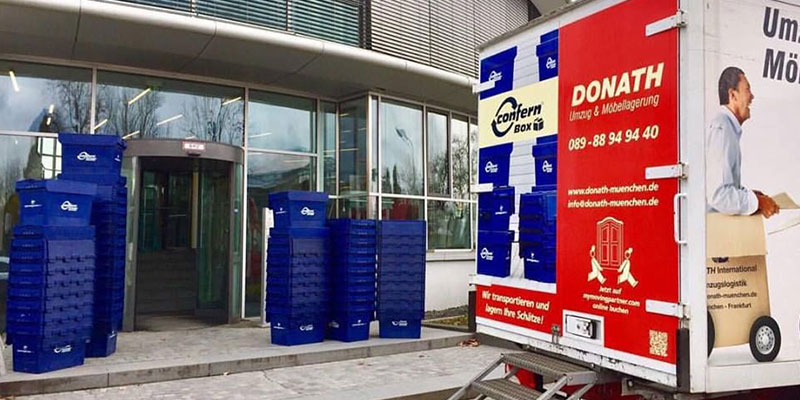 Moving with a moving company
Would you like to move with the confern-Box as a sustainable alternative to conventional moving boxes? Then contact us! We will get in touch with you as soon as possible and will be happy to provide you with information on costs and procedures.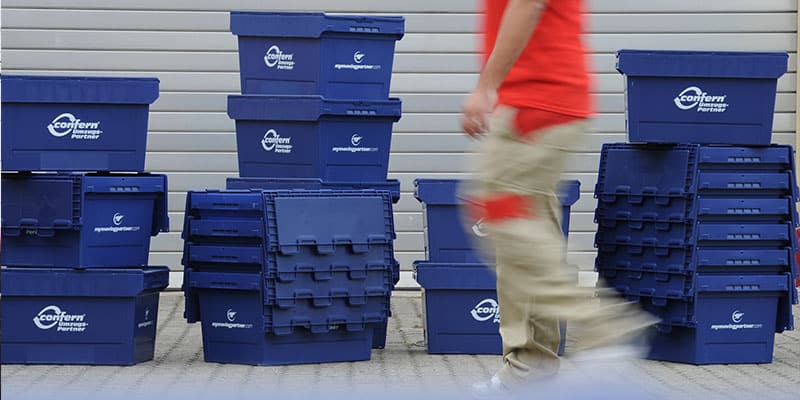 Move yourself
Rent the moving boxes individually. You can pick them up directly from us or have them delivered to your doorstep.