With Donath Removals & Storage, your company move is in safe hands
Company moves have their own requirements. Donath Removals & Storage has the necessary experience, the right staff and the organizational skills to ensure that everything arrives – in the right place, at the right time.
Planning with experience
We have extensive experience with the professional implementation of a company move: correct scheduling, optimal organization and competent project management.
EDP ​​- professional handling
The relocation of system-critical hardware requires special attention. Thanks to our professional equipment and the know-how of our technical staff, we are a reliable partner.
Relocation
We know what it means for the employees of your company to move with their families from one country to another, because this has been our business for almost 50 years.


Donath Removals & Storage is a partner of the confern group
You can rely on this seal when it comes to company relocations.
Professional company relocation
Are you looking for a professional moving company that can help you relocate your office as quickly as possible at a fair price?
Donath Removals & Storage has many years of experience with company removals and will provide you with the right advice, trained staff and the right know-how.
Before every company move, we discuss all the details with our customers and carry out an on-site inspection. In this way, we guarantee you a smooth move that will be carried out at the planned time. In addition to the right time management, the resources can be calculated more efficiently and ultimately used.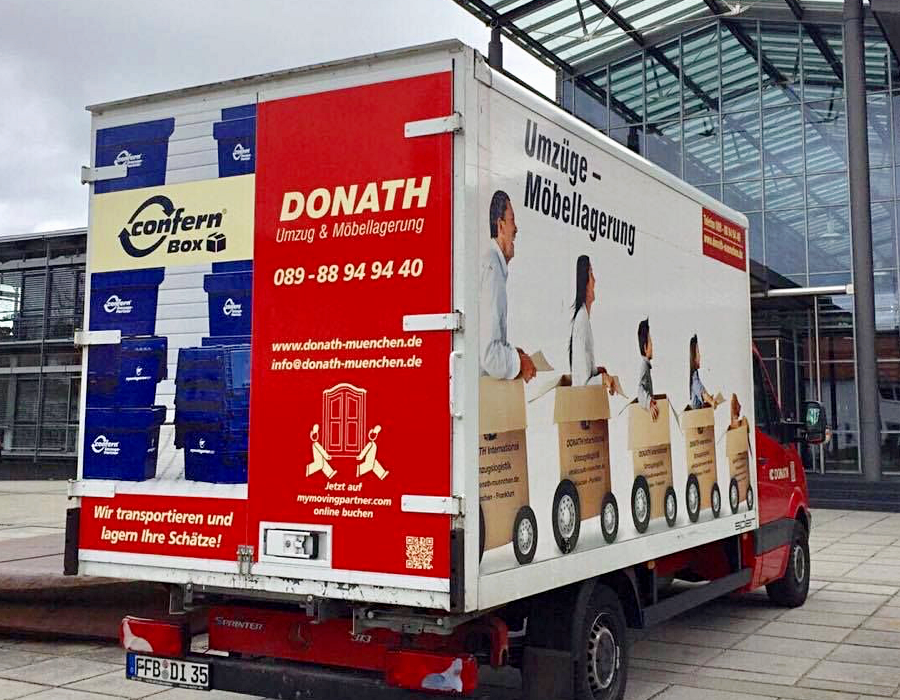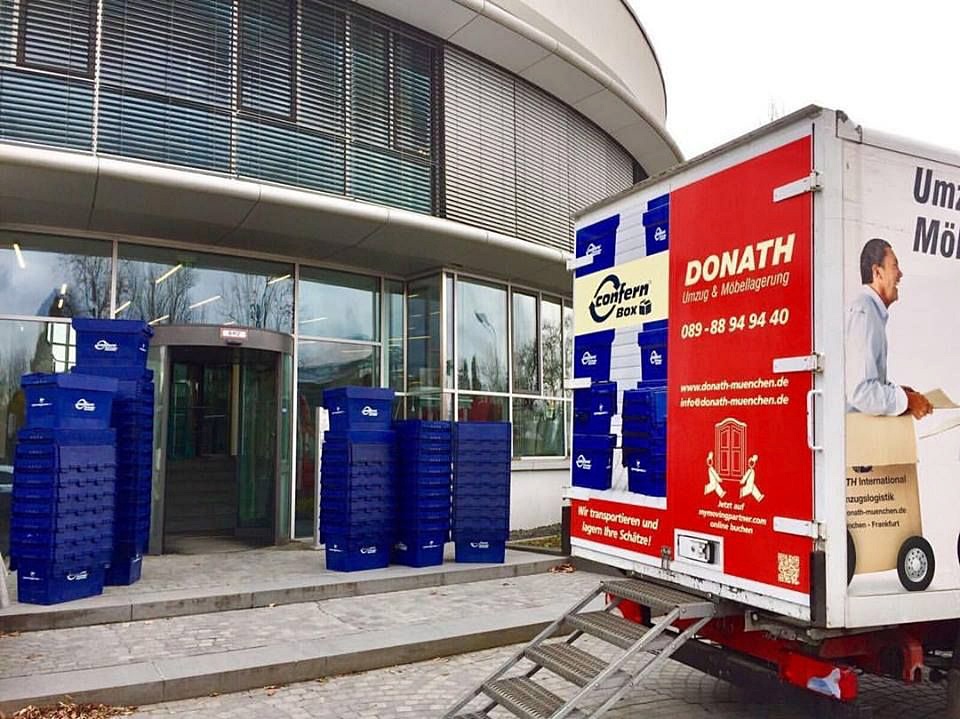 Expert for moving material
In addition to the advice from our seller and the handling by our experienced removal team, Donath Removals & Storage supplies the right removal material. You can have this factored in when planning.
Bubble wrap, moving blankets, glass boxes, tissue paper and adhesive tapes are some of our daily moving materials that are used in all moves.
We also have an environmentally friendly alternative to conventional moving boxes. The moving box from Donath Removals & Storage offers you a safer, more stable and more sustainable option than traditional moving boxes.
You can easily rent the so-called conference boxes and then have them picked up by us.
Your personal contact for company moves