Donath Removals & Storage - the first address for your addresschange
No matter whether Munich, Germany, Europe or overseas. We offer you the full range of modern relocation logistics. With our moving service, your personal belongings arrive exactly as you planned – and you know the costs right from the start. the whole range of modern moving logistics. Transparent and understandable. We would be happy to provide you with a
free, non-binding offer.
Craftsman services
Donath Removals & Storage arranges a large number of manual work on request, such as connecting or disconnecting electrical appliances, dismantling and dismantling kitchens, or dismantling and assembling cupboards, shelves or beds.
Trained personnel
Satisfied customers – that is the ultimate goal of our company. The quality of our services meets the highest standards. Our DIN EN ISO 9001 quality management system is checked and confirmed annually by the certification service of the transport industry SVG Zert.
Service plus
There are things that cannot be replaced. Whether piano, grand piano, antiques or art objects – we transport your treasures safely to any destination.


Donath Removals & Storage is a partner of the confern group
You can rely on this seal when it comes to private removals.
New: Calculate moving costs online
With the newonline calculatorfrom Donath Removals & Storage, you can plan your entire move with just a few clicks. The online inquiry saves you valuable time. If you decide to plan your move personally, our advisor will of course be happy to assist you.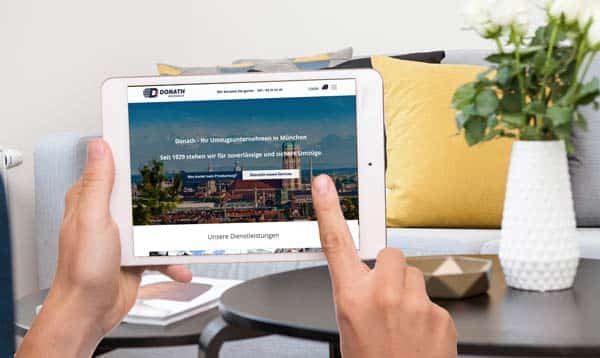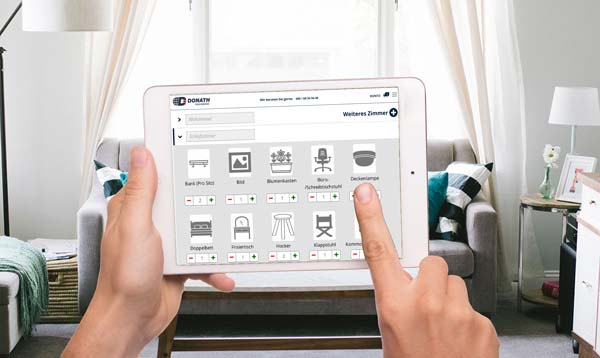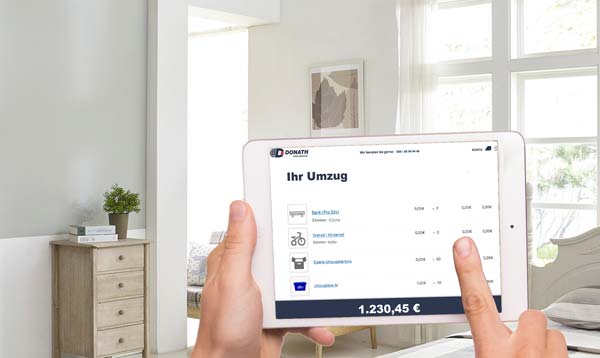 3. Receive a fixed price offer
Are you looking for an expert for your next private move in Munich? Donath Removals & Storage is a long-term moving specialist who is very familiar with the area due to its location in Germering near Munich. With the help of an experienced moving team and the technical know-how, you can rely 100 percent on our moving company. Whether students, families, couples or individuals, Donath Removals & Storage has the right offer for everyone.
Moving to Fürstenfeldbruck
Our office and furniture storage are located on the western outskirts of Munich, which is why the surrounding districts of Donath Removals & Storage are easily accessible. Fürstenfeldbruck is one of those districts that our removal team can reach quickly. This results in a cost advantage for you, which is generated due to the low travel costs.
Next to Fürstenfeldbruck, the district of Starnberg is also easy to reach by our moving company The moving services for your private move may also be lower here, depending on the route you are traveling to. Contact us using our contact form. We will get in touch with you as soon as possible and will be happy to provide you with information on costs and procedures.
Your personal contact for private removals